SHORT TERM MISSIONS Team: SLOVENIA!
Follow The PRogress of our team of students and adults as they serve alongside
Hannah Johnson from August 23rd-Sept. 1 in Ptuj, Slovenia!
Lafayette Federated Church has a long and deeply-held commitment to missions, locally, nationally, and internationally. The church currently supports 26 missionaries, representing 22 missions agencies in 14 countries across the globe with the objective of reaching this world for Christ. The church regularly sponsors short-terms mission trips, partnering with our missionaries and other agencies involved in opportunities to serve God on the mission field.
Contact the Church Office for more information.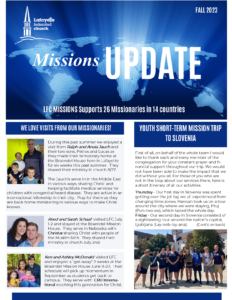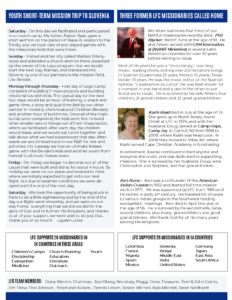 UPCOMING MISSION EVENTS: