Senior Adult ministry
"…Planted in the House of the LORD, they will flourish in the courts of our God.
They will bear fruit in old age, they will stay fresh and green."
Psalm 92-12-15
Senior Adults are a vital and active part of the life and ministry of Lafayette Federated Church. We want to encourage and help Seniors enhance their relationship with God and each other. We want to encourage them to fulfill God's purpose for their lives, using their skills and talents to serve the Lord,
our church family and the community, all for His Glory!
ALL OF OUR SERVICES ARE AVAILABLE ONLINE.
Contact
Olga Llerena
at the church office for more information
ollerena@lfc.org.
UPCOMING EVENTS: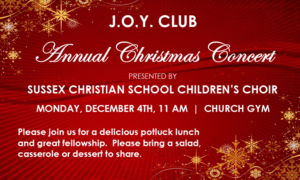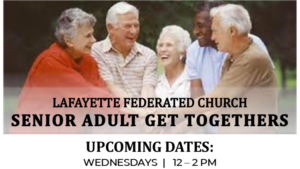 J.O.Y. Club Meeting (Senior Adults)
Next Meeting:
Monday, September 11th, at 11 AM, Church Gym
.