You're invited! The school year is ending and we want you to be a part of youth group with us! Saturday June 19th is our move-up week So come on out for youth group from 7:00-9:00pm.
We will be out on the field by the pavilion(weather permitting). Let Pastor Ryan know if you can make it, and feel free to bring a friend along!
If you would like to know more about youth group at Lafayette Federated Church you can contact Pastor Ryan (rdrew@lfc.org — 862-268-3840)
Looking forward to seeing you all soon!
Starting
this Sunday, May 30th
, we will be following the updated New Jersey COVID guidelines for all worship services, classes, and meetings. This means that there will be
no masks required
and there will be
no social distancing requirements
in the church building. We will also be removing the seating ropes in the sanctuary. However,
we will continue to provide
a section of pews on the
piano side
of the sanctuary with every other pew roped off for those who want to remain socially distanced for their personal health concerns. And, of course, please use your own personal discretion with regard to wearing masks any time or anywhere in the building.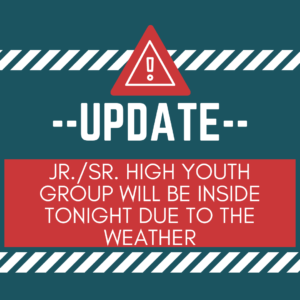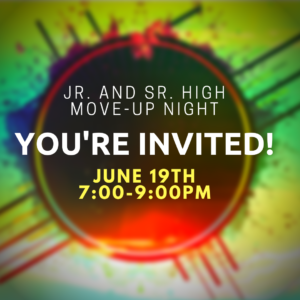 -CHECK BACK SOON FOR UPDATES!
SENIOR NIGHT at youth group!
Our Jr. and Sr. High Student Ministries include a variety of events and programs meant to help our students pursue and grow in a relationship with Jesus Christ.
Be sure to check to calendar for event details! Here are some of the regular activities going on month to month:
Sr. High D_GROUP- Wednesday Nights 7-8:15pm
Jr. High Youth Group- Saturday Nights 7-9:00pm
Sr. High Youth Group- Saturday Nights 7-9:00pm
To encounter each student with the Gospel message,
equipping them with the truth of God's Word(2 Tim. 3:16,17),
encouraging them to live in authentic faith(Proverbs 3:5-6),
enabling them to give their lives in service to the one true God(Rom. 12:1)
PARENT/STUDENT CONTACT INFORMATION