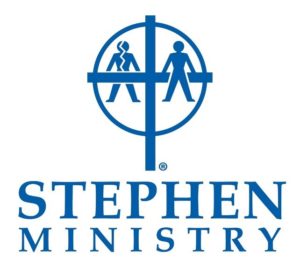 We want to serve and bless our community and provide a place where hurting people can receive compassion, care and healing along with the hope that comes only from having
a relationship with Christ.
STEPHEN MINISTERS AVAILABLE FOR CAREGIVING!
How does stephen ministry benefit our congregation at lfc?
A. Stephen Ministry helps LFC not just preach the Gospel, but practice the Gospel. Caring ministry is not just the pastor's, elder's, deacon's or even Stephen Minister's responsibility. Caring ministry belongs to all members. "Love one another. As I have loved you, so you must love one another." John 13:34
What is involved in becoming a Stephen Minister?
A. To become a Stephen Minister will require: Application & review process / 50 hours of training / bi-weekly supervision & continuing education / serves a 2-year term of caring.
If i want to be a stephen minister or find out more, who should I talk to?
A. To find out more about becoming a Stephen Minister, contact any one of Lafayette Federated Church's four Stephen Ministry Leaders: Vince Fagan and Lisa Kaelblein
What qualifications would I need to be a Stephen Minister?
A. A Stephen Minister is a person with the gift of mercy, who shows compassion and gives encouragement to and intercedes for those he/she cares for.
do stephen ministers maintain confidentiality?
A. Confidentiality between a Stephen Minister and the Care Receiver is paramount for effective care. No one else will even know you have a Stephen Minister unless you tell them.
If someone would like to receive a Stephen Minister, who should he/she tell and what will happen?
A. A person desiring to receive a Stephens Minister should contact the Pastor or a Stephen Ministry Leader. A Stephen Leader will contact the person requesting care for a Preparation Interview to ensure that the Care Receiver and the Stephen Minister have similar expectations about the caring relationship, the nature and frequency of caring visits, and the issues of confidentiality and supervision.
What is it like to receive care from a Stephen minister?
A. Stephen Ministers meet weekly for about 1 1/2 hours with their care receivers. Men are matched with men and women matched with women. The caring relationship lasts for as long as the person needs care. And it's free!
How do you know if a person will benefit from a Stephen Minister?
A. Over the years, over 1 1/2 million people have benefited from one on one Christ -centered care from a Stephen Minister. Stephen Ministers are highly trained and qualified lay persons providing distinctively Christian care.
What do Stephen Ministers do?
A. Stephen Ministers provide one on one emotional and spiritual care by listening, encouraging, praying, supporting, and walking beside hurting and broken people in our congregation and community.
For more information, please contact one of our Stephen Ministry Leaders:
Vince Fagan, Lisa Kaelblein
or
"O Lord Jesus, you have commanded us to love one another, and you have commissioned us to go make disciples. Help us as we begin Stephen Ministry here as a way to respond faithfully to your Great Commandment and Great Commission. Give us wisdom and discernment as we seek the most effective ways to do ministry in your name and to bring your healing love to those in need. We pray, trusting in your promise to hear us. Amen."